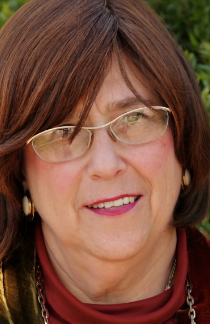 About
Hinda Langer, Director, began Shalom School with Rabbi Yosef Langer, Director of Chabad of SF in 1997.  They had the vision of young children growing, learning and loving their Jewish heritage through a warm preschool experience.
"Twenty years later, we have a wonderful staff, great families and loyal supporters.  We've had over a thousand children come through our doors.  It's a privilege to partner with young SF families in sharing their children's lives and growth.  From our toddlers to Pre K –  it's a daily journey of smiles from our young budding artists, musicians, storytellers, book authors and weekly Shabbat celebrators!"
"The children teach and guide us with their interests – in trips to Golden Gate Park down the block or in our classroom experiments with baking soda volcanoes!  I'm inspired every day to share our school with each incoming family."
"Since 1975, I've been involved in all phases of Jewish Education for both adults and children in the Bay Area: Women's Jewish study classes, Chabad Shabbos and holiday programs, family week-end retreats in Tahoe and Sonoma, family Chavura groups in the Bay Area and Beth Meir Preschool; Elementary School in the East Bay in the 80's.
ELLA KASMINSKAYA
Lead Teacher Mitzvah Mavens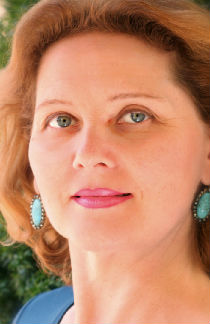 About
I have always been passionate about teaching and being around children. Each day I look forward to our enthusiastic children discovering new ways of learning and experiencing the world.  Our integrated curriculum of Jewish life and culture with science, math and literacy development is very meaningful to me.  I'm from the Former Soviet Union where we did not have the freedom to study and enjoy our heritage.  Being able to freely celebrate Shabbat and all the Jewish holidays with the children is a joy for me.
In Russia, I graduated with degrees in Music and Voice.  We are always learning songs and playing music games in Shalom School that create a holistic way of learning and internalizing Jewish values.  I also received a Bachelors of Arts degree in Education in the Former Soviet Union.  After moving to the USA, I continued Early Childhood Education and obtained my Site Supervisor permit.
I am very happy to be part of the Shalom School team since 1998.  I was honored to receive the Hellen Diller Award for Excellence in Jewish Preschool Education in the Bay Area in 2005.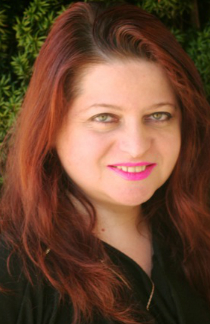 About
Being in the classroom with children is my life for 29 years.  In Gan Rimon, our toddler classroom,  I give all my love and warmth to each child I care for.  Each day that goes by I have the opportunity to give life skills to our children and the social emotional foundation for their future.  Whether through teaching brushstrokes to our toddlers or playing keyboard for our daily dancing time – we have fun learning and growing every day.  Rapport and happiness are the most important ways of ensuring that children will absorb the curriculum that we present.
I'm a music specialist and trained to develop children's appreciation of songs and using their own voices. This creates energy, motivation and high spirits.   Our physical activities are designed to stimulate kids' muscles and neuro-receptors.  This leads to earlier speech, helping with balance in the vestibular system, gross motor development and even enhances math skills!   I have a BA in teaching and Music Certificate from the Ministry of Education in Belarus. In SF, I acquired my Early Childhood Education Associate Degree and Site Supervisor Permit.
Shalom School has become so much a part of my life! For over 9 years, I've worked with a great team of teachers.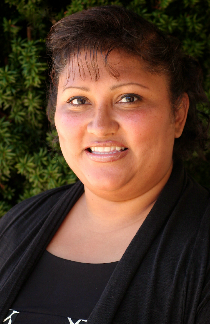 About
In our Gan Rimon toddler classroom, we are having fun playing, learning how to speak and interact with each other.  There is lots of laughter. I have been working with children 27 years. I love to work with children because I can teach them, but they also teach me a lot of things. I love my job because when I arrive in the mornings, the children receive kisses and hugs. The most important thing is that I believe in God. I love Him, and I want the children to love Him too.
DASHA ABACUMOVA
Directors Assistant & Teachers Helper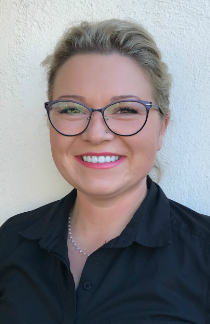 About
Before Shalom School, I received my Certificate in Early Childhood Education from Diablo Valley College, and worked at a daycare for 3 years. I love working with kids – they are funny. By investing in them, I'm doing something important for our future. I love being with the children – dancing, singing, crafting and having fun. This is my third year at Shalom School.
DANIELLE BOHNIK
Mitzvah Mavens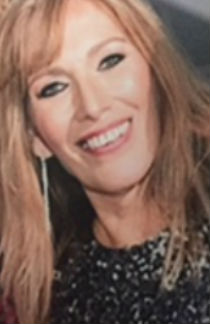 About
I am a native Israeli and a mother of a wonderful boy. In Israel, I was working in a business industry as a production manager and in advertising, publishing and management.   I came to the USA in 2003 and my first holiday celebration was at the Chabad house of Rabbi Langer and his wife Hinda. Thanks to their warm hospitality, I felt immediately belonging to the community. Even after my son graduated from Shalom School, we continue to maintain contact with this wonderful community.
My life changed when my son was born and I suddenly became a mother for the first time. I was the happiest woman in the world and promised myself that I would do everything to raise and educate him in the best possible way. I decided to study childhood education and I just loved every subject, and I found that I could be good at it.
In 2008, I started teaching Hebrew language, Torah study, Israeli, and Jewish culture to my students, whether they be children or adults.  I am experienced in working in both Orthodox, Conservative and Reform environments and I feel that it gives me a unique ability to bring together students from varying backgrounds and unite them in the excitement of learning about their shared heritage.
I love working with young children and I'm very excited when I see a child's eyes light up when they learn or try something new.
My relationship with education became stronger and I enjoy every moment!
ELENA RIOS
Mitzvah Mavens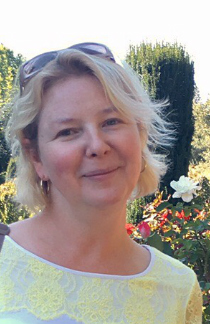 About
My name is Elena and I'm originally from Novosibirsk, Russia. I have lived in the US since 2001: previously my family and I lived in Odessa, Ukraine. Now my husband, son and I live in San Francisco where my son Alex is currently a student as SF State University. I earned my teaching credential from lzmail Pedagogical Institute in 1993 and have a Child Development Associate Teacher Permit from Foothill College in Palo Alto. I've been teacher for 15 years including for seven years at Palo Alto Gan Torah. In my free time, I enjoy hiking, travel and exploring our beautiful city. I'm very happy to be part of the wonderful community and teaching staff at Shalom School.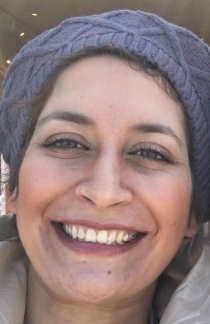 About
Hi! My name is Mayrav Man. I have experience in teaching in Israel & the USA since 2002. I have taught different age groups and teaching is my passion. I have a Bachelors Degree from Ariel University in Israel. I am really excited to join the Shalom School team and to be working with Torah Tots. My hobbies are dancing, singing, and acting. I like sharing all those hobbies with the Torah Tots!
I am really looking forward to teaching all of the children and communicating with the parents. I am also excited for what the year has in store for us.
MARITZA GARCIA
Miztvah Mavens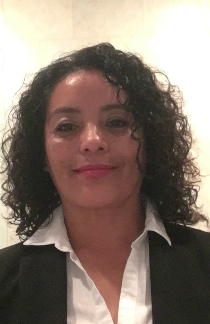 About
My name is Maritza. I believe I have the right mix of skill and motivation to teach kids. I always enjoyed working with children, including my own. Currently, I'm studying child development at the City College Of San Francisco. My eventual goal is to earn my degree in this field.
I did an internship thru City College at the Spanish immersion school – Las Olas. It was a wonderful experience and I learned a lot about encouraging children's cognitive development. We developed one-on-one relationships with the children. These skills will be very useful for me at Shalom School.
In the past, I have worked professionally as a caregiver and as a Spanish teacher. As a caregiver, I was responsible for many aspects of clients' health and daily activities. In my role as a teacher, I'm patient, motivated, and a friendly person. I feel that my students make significant progress with my help. In addition to my professional experience, I volunteer as a basketball coach at my sons school and enjoy sharing, helping, and playing with children with all their different abilities
"My son loves the outdoor playground opportunities.  There's soccer weekly and he is exploring nature through Golden Gate Park and classroom collections of shells, branches, rocks and lots more. "

LANA S.

Kids Parent

"We like the fact that it's a Jewish based curriculum because we want our son to be exposed to good values, and to be surrounded by good people."

SEAN C.

Preschool For All Dad - First Five Afternoon Program

"My daughter knows the prayers for the candles, the Shabbat songs, the Chanukah songs. She explains them to me! So she's very excited and enthusiastic about celebrating the holidays at home, which is wonderful for us."

LYNN D.

Kids Parent

"We love Shalom School for so many reasons. We've come here almost eight years with two kids. It's so much fun for the kids. They meet friends, and they can develop their social skills. They're just having a blast. I hear so many stories from them. It's a great school, a great organization, very structured and gives a lot of love and fun for the kids. My son and daughter caught on to reading very easily through the prep from Shalom School."

Gaby T.

KIDS PARENT

"We chose Shalom School because of the wonderful feeling of community that there is here. My daughter loves coming. She has such a great connection with her classmates. All the parents and the teachers are very involved in the children's day to day activities."

MONICA B.

Kids Parent