Shalom School gives great beginnings to your child.
From our toddlers in Gan Rimon to our 3's in Torah Tots and 4's in Mitzva Mavens, we are working with all of the topics in developmentally appropriate practice for each age.
Individual attention in a small-class setting
Private conferences on your child's achievements and progress twice a year
LANGUAGE DEVELOPMENT
Language is the basic skill of communicating with others and the outside world.  We form our thoughts and feelings through language.  It is an essential tool that is being developed in every moment of our Pre-Kindergarten classroom. At this unique age of 4/5, the Art of Language Learning includes:
speech formation by hearing and reproducing sounds
expressing thoughts in sentences
telling stories
new word vocabulary extension
cognitive development through inquiry-based learning
beginning reading through phonics and whole language visual skills
helping English language learners in a supportive and accepting environment
We have a ratio of 1 teacher for 6/8 children depending on enrollment.  Each child has one-on-one time during the day as well as in groups for all activities.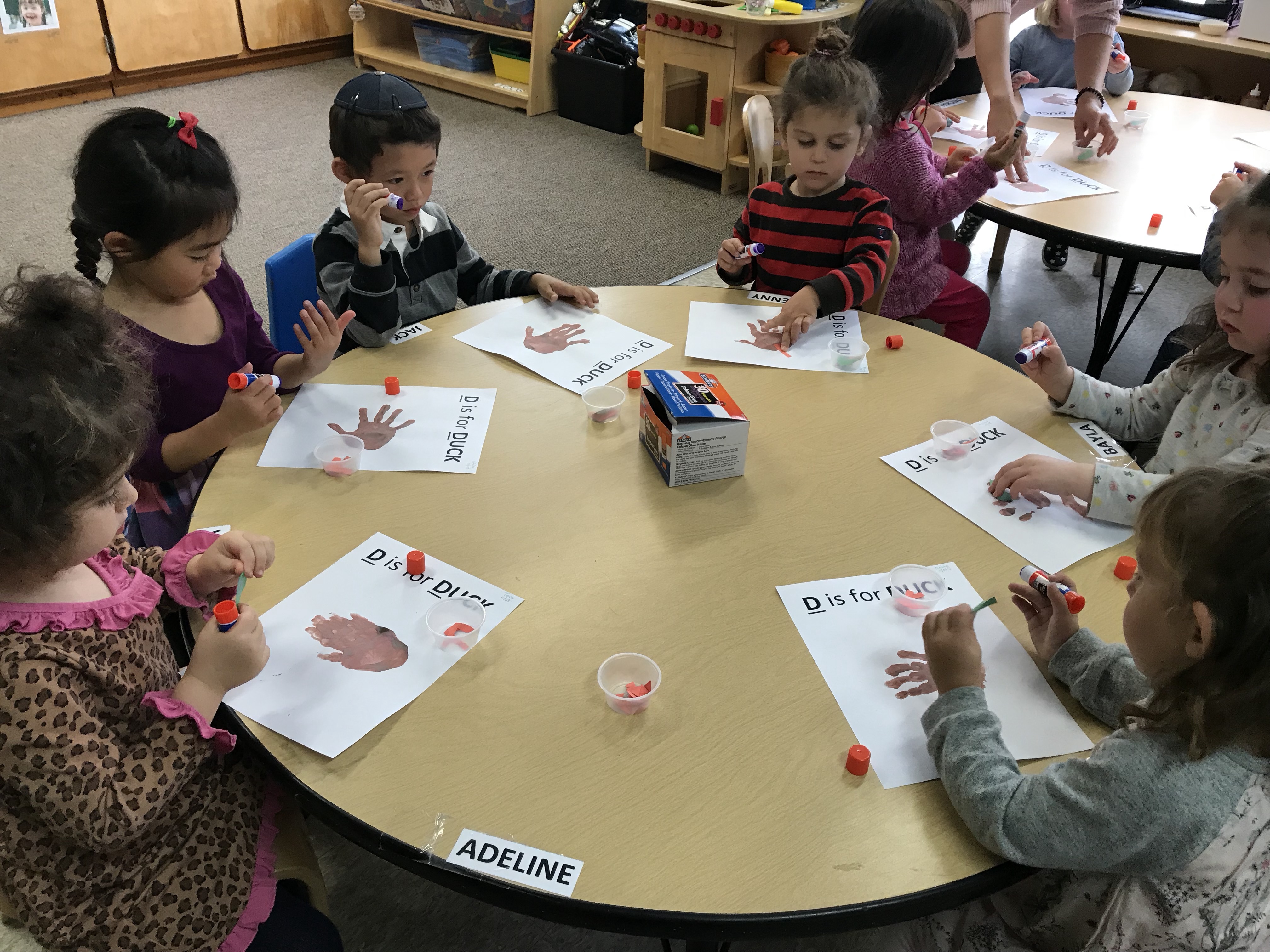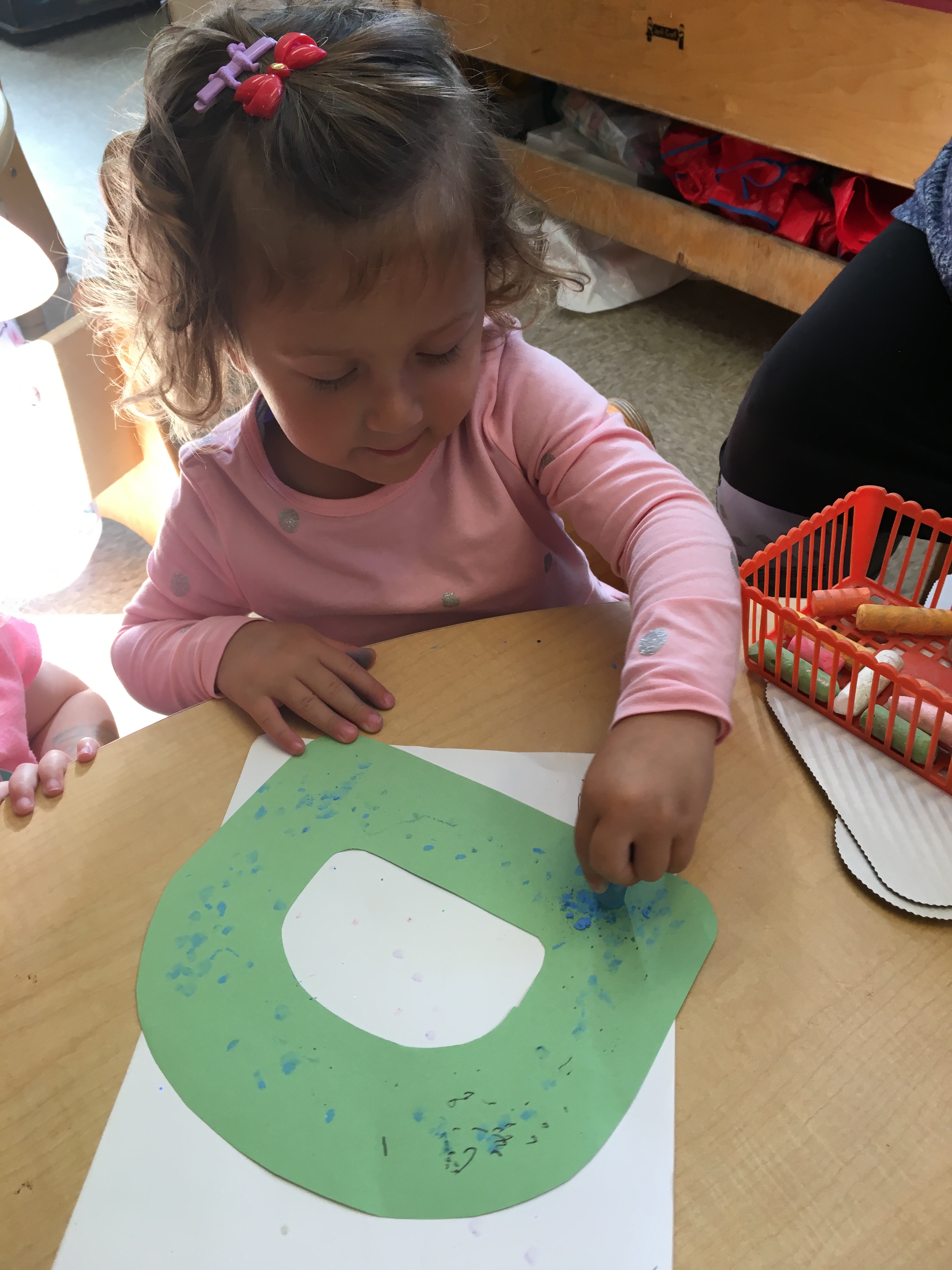 SOCIAL & EMOTIONAL DEVELOPMENT
One of the new yardsticks for success is EQ – The ability to manage your own emotions and recognize and respond appropriately to the emotions of those around you.  On the preschool level, this is one of the major areas of your child's development.   This makes so much more sense, whereas for so long, schools were focused on IQ and competency in academics as markers for future achievement. Our teachers are all loving but firm. They understand children's emotions and how to teach your child skills of self-regulation as they grow from toddlers to attending Pre-Kindergarten.
Emotional Intelligence learning include:
cooperating with others
respecting the feelings, belongings and personal space of other children
learning to identify and manage one's own feelings
knowing how to build friendships and positive relationships with adults and peers
respecting parents, teachers, and adults
CREATIVE ARTS
Shalom School offers your child all of the creative arts – visual, musical, sculpture and performance arts of singing and dancing. Several of our teachers are professional musicians and singers who create exciting holiday shows for parents – sometimes live at our frequent school parties or occasionally on video through a volunteer parent videographer.
Creative Arts learning includes:
self-expression through all types of paint and paper media available daily
following and developing preferences in crafts
developing techniques for three-dimensional paper and clay art
singing songs daily and listening to music
guided play with musical instruments
maker's space area for 3 – 5-year-olds for free expression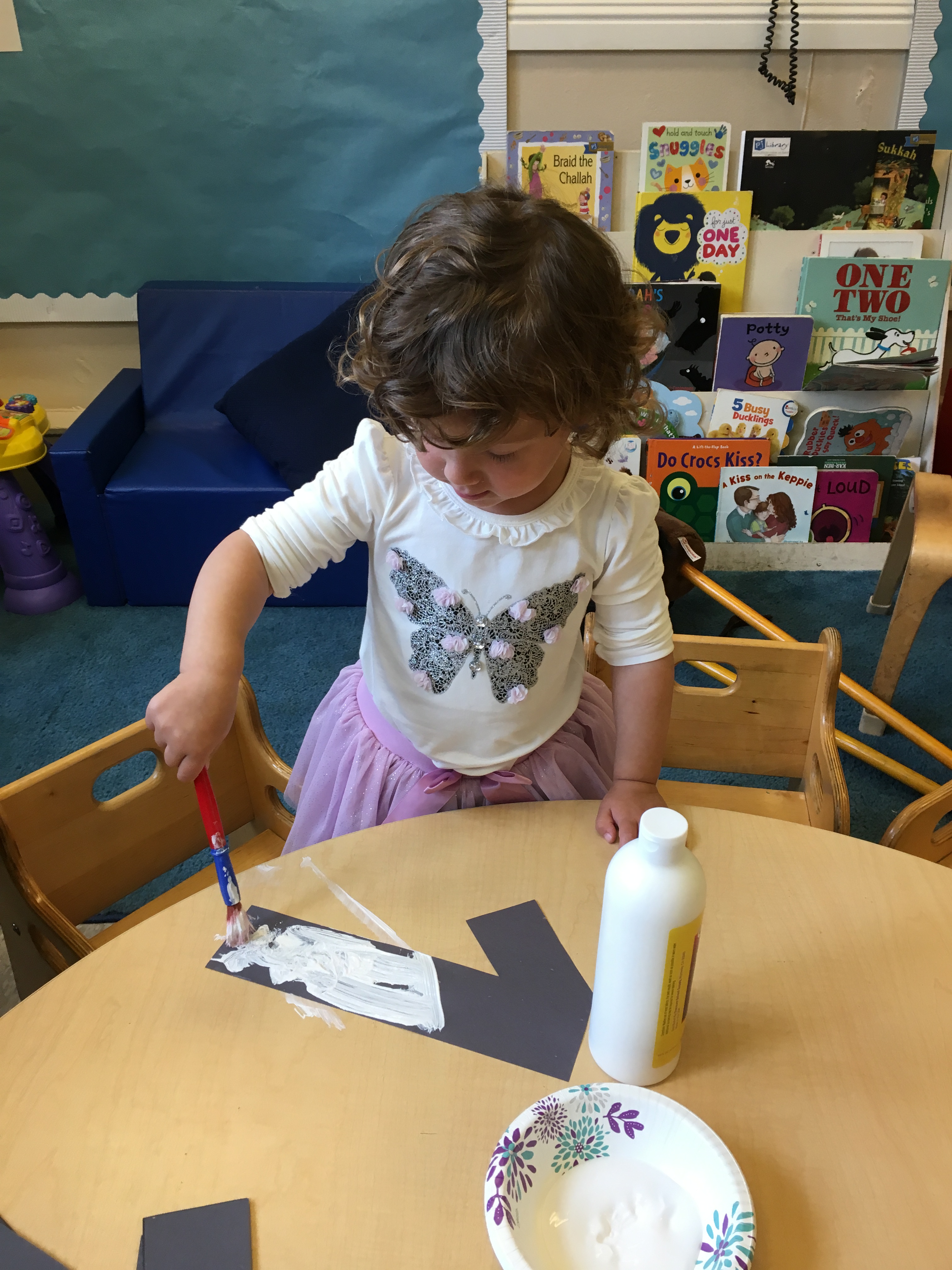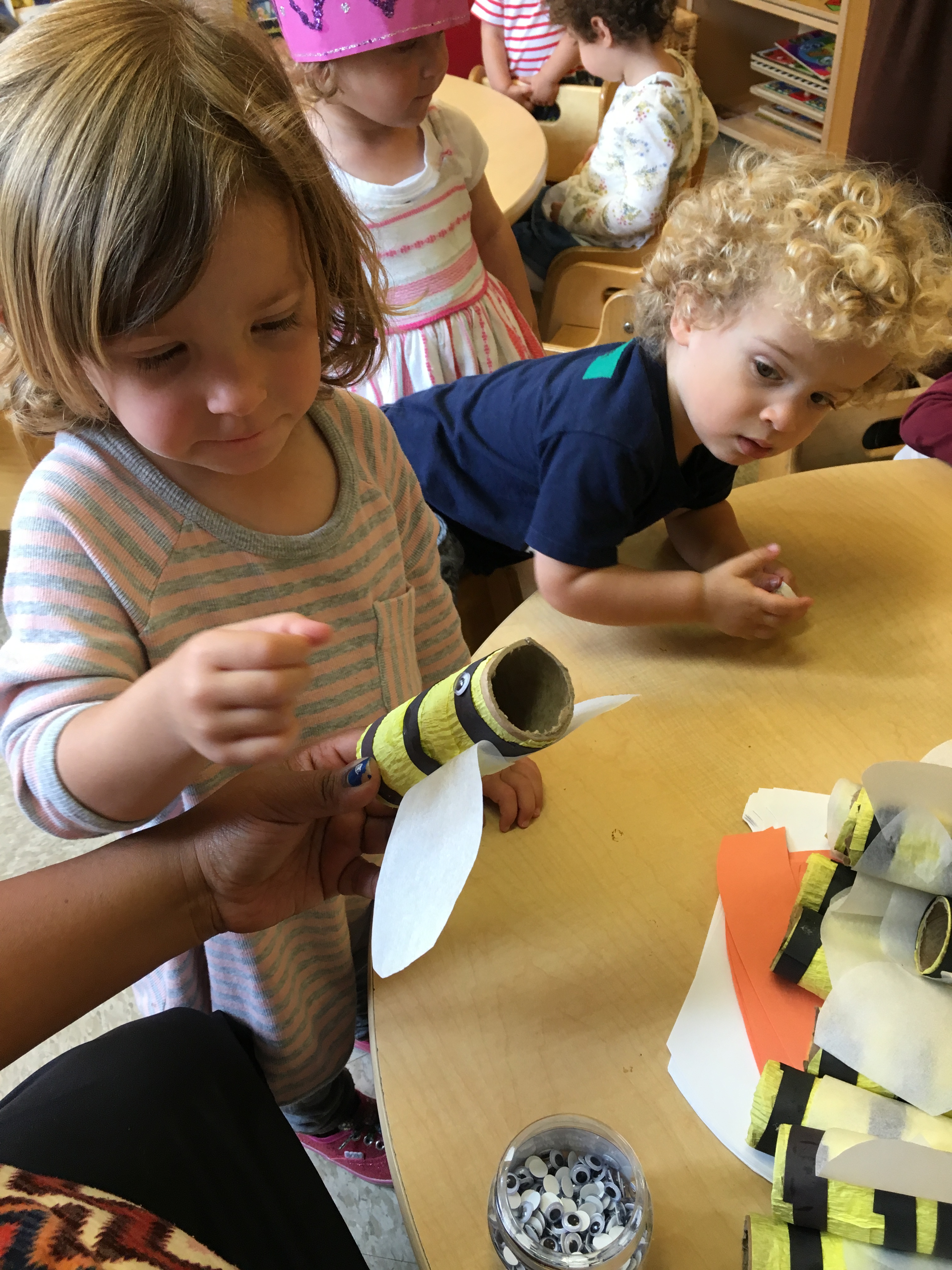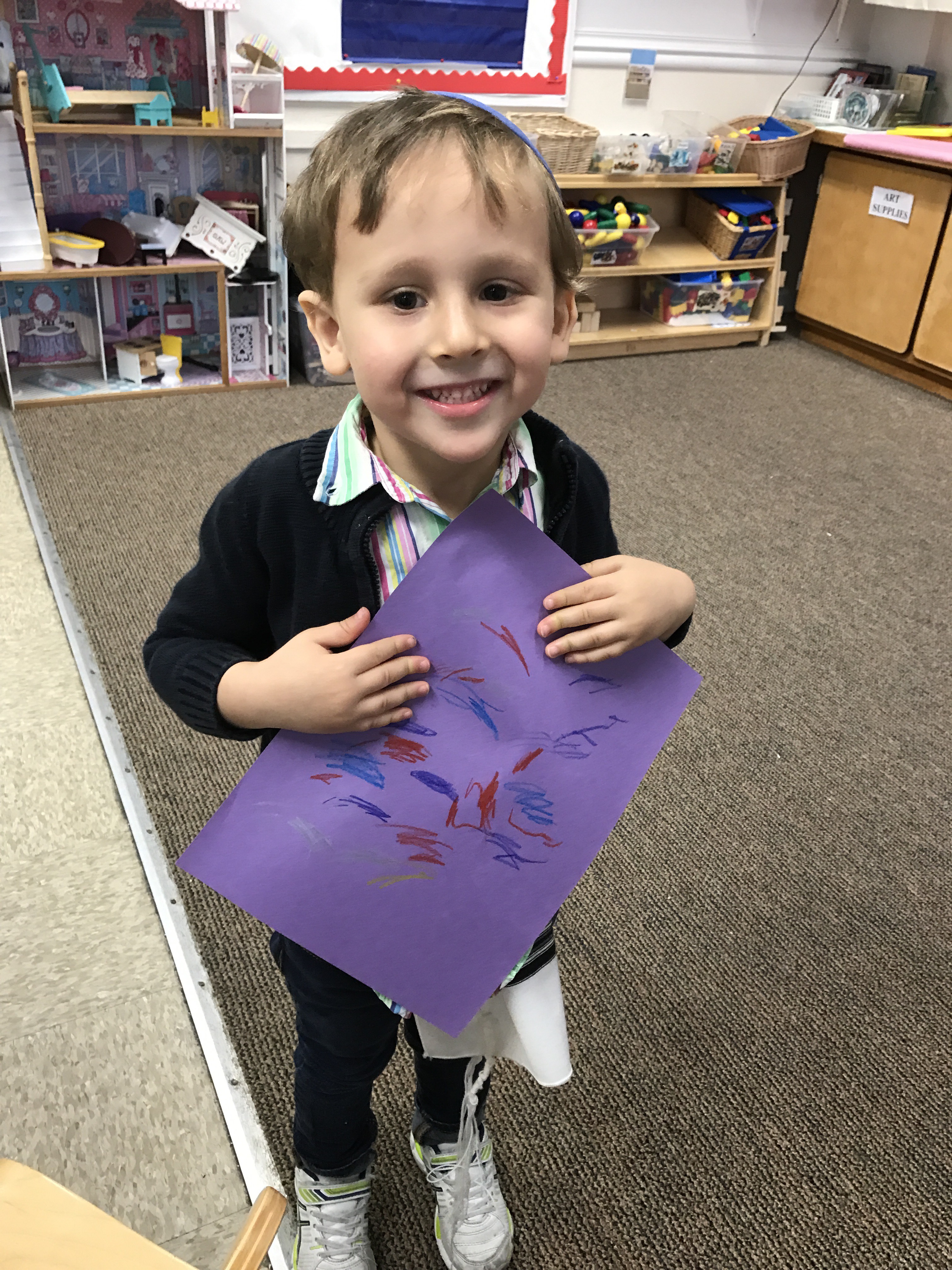 PHYSICAL DEVELOPMENT
Location, location, location – Shalom School is next door to 3/4 acre recently renovated Fulton Playground and 1/2 block from Golden Gate Park.  We have our own backyard outdoor space with play structures also.
Fun outdoors includes
climbing rope structures
several slides
swings
seesaws
merry-go-round cycle
good sportsmanship
parachute play with balls
safety practices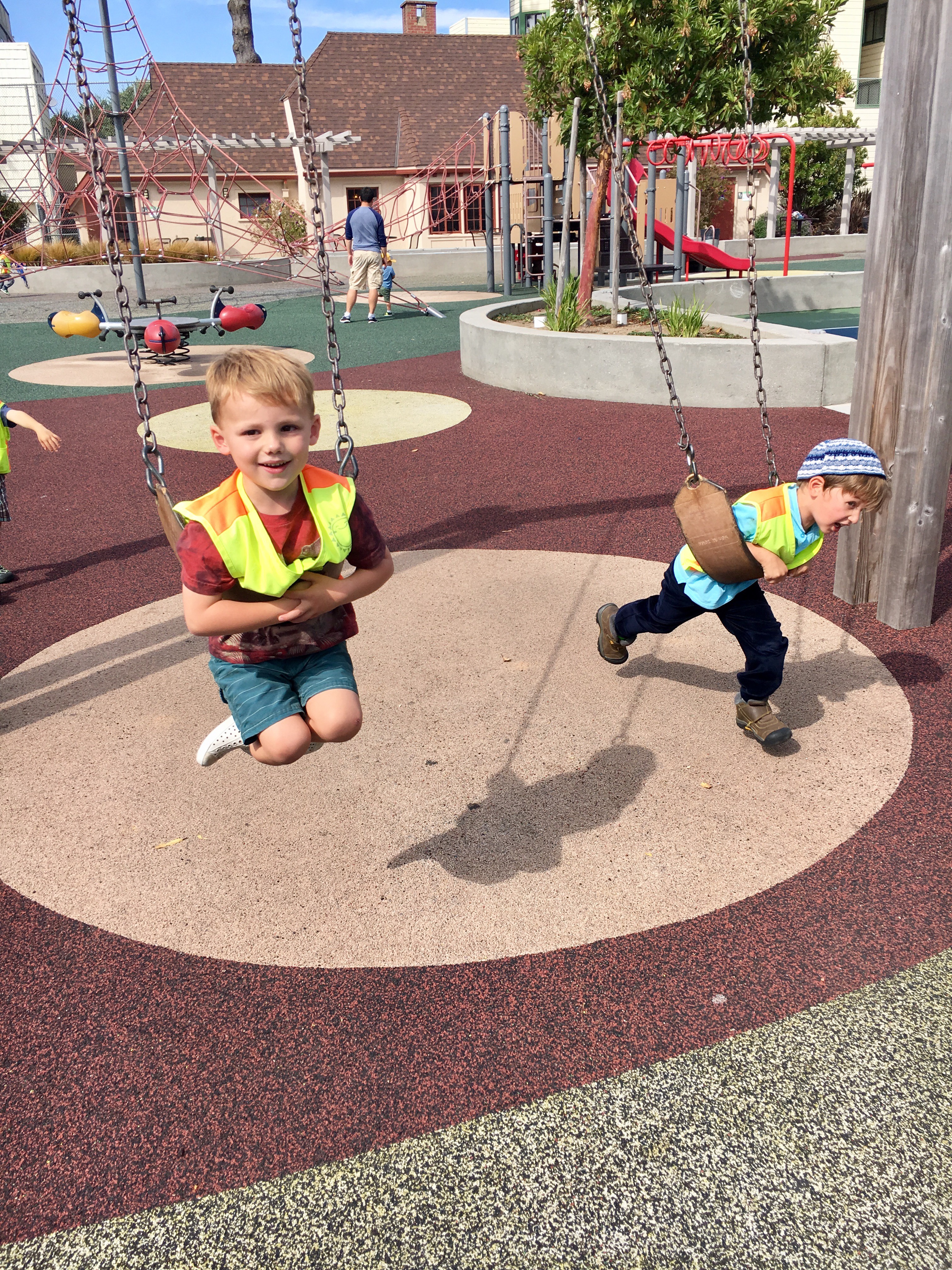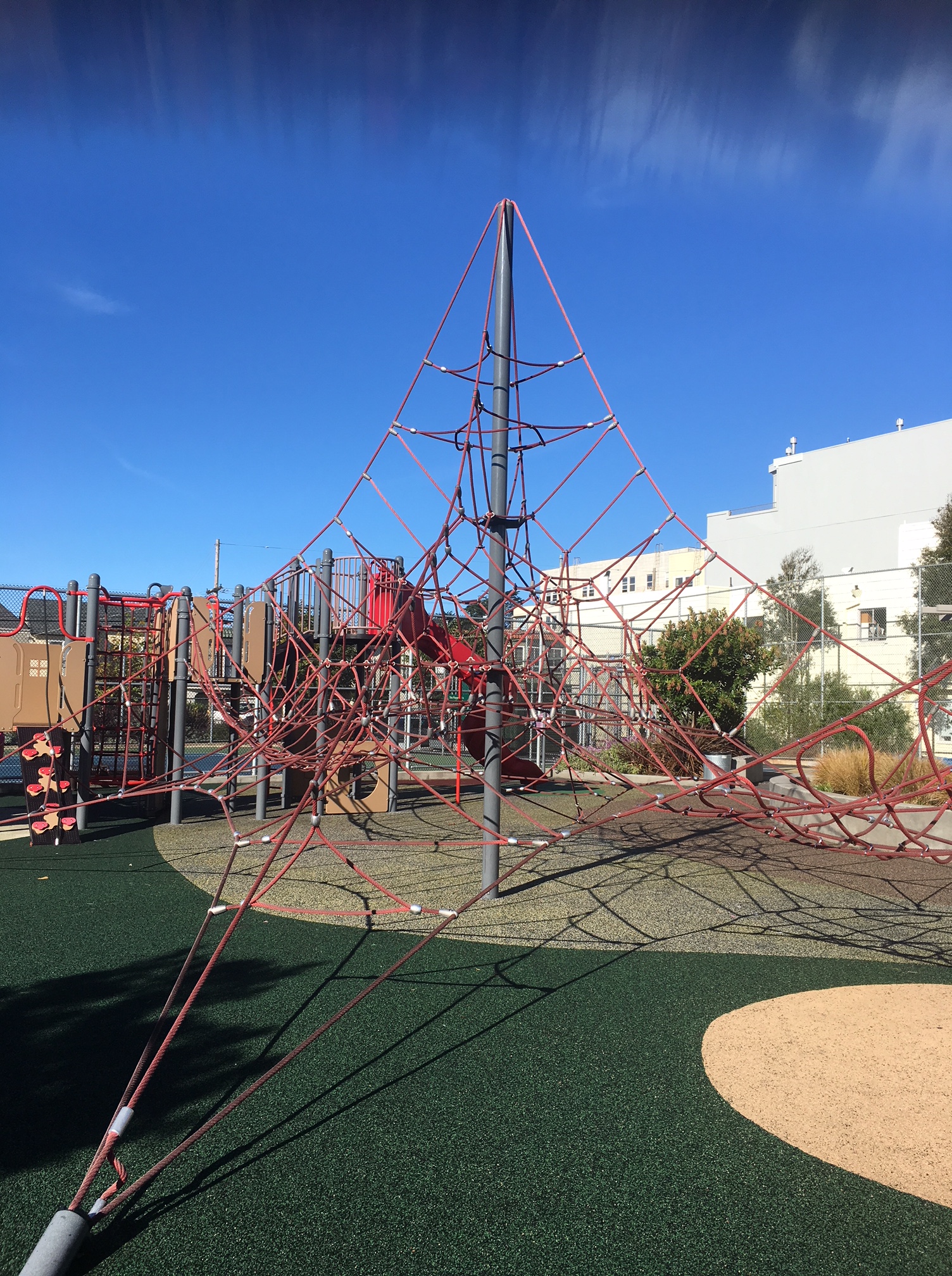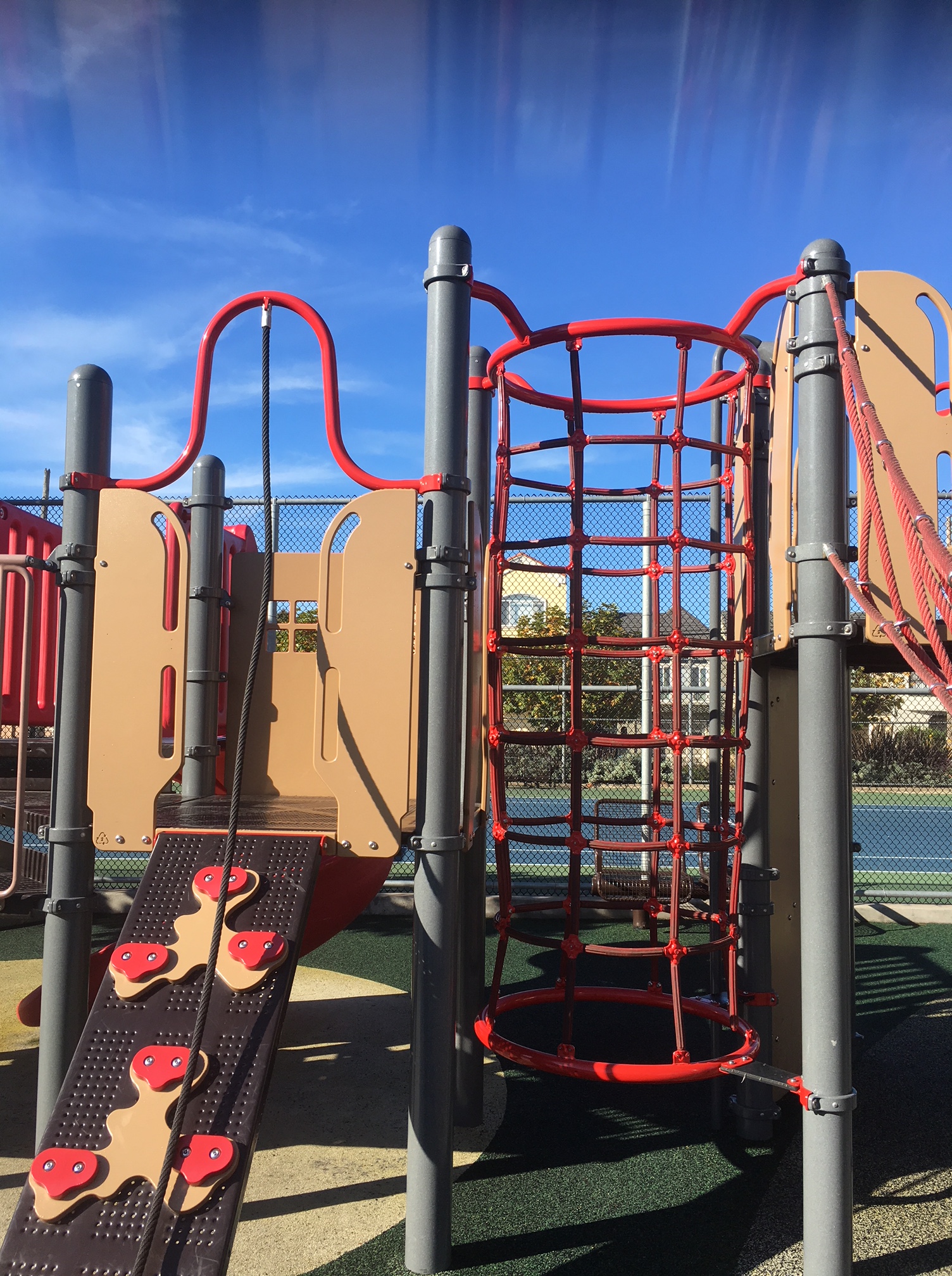 SCIENCE & MATH
Children minds are open to new information and we are developing and following their curiosity about nature and the rest of the world.
This includes:
exploration of earth and ecosystems
observing weather and climates
planets, stars, and their physical features
observe live organisms as they grow – plants, trees, butterflies, and fish
Identify and learn about:
shapes and sorting
primary colors, mixing colors
counting and quantities
sequences and patterns
parts/whole/fractions
matching, sorting and creating and reading charts
comparisons
measurements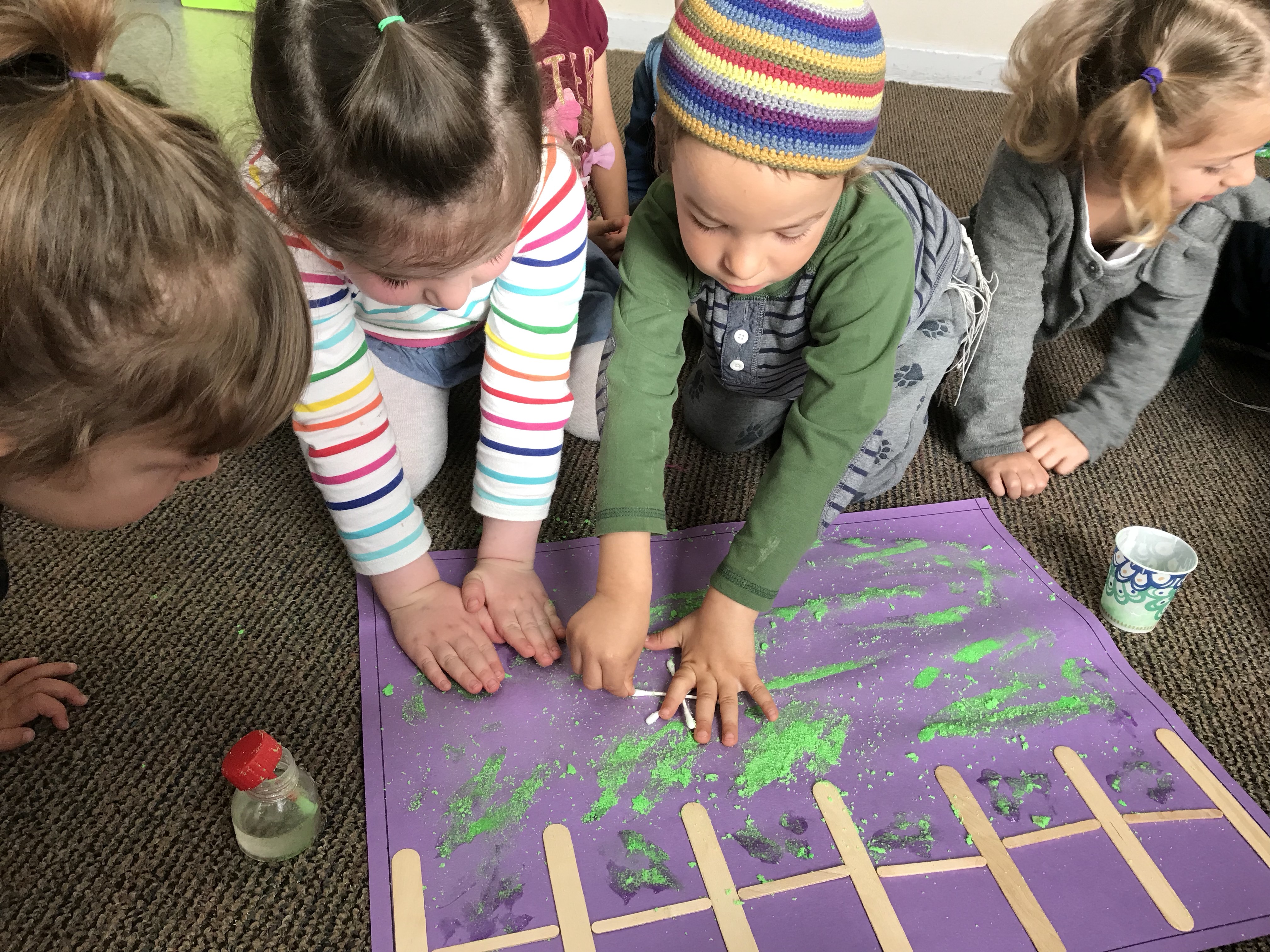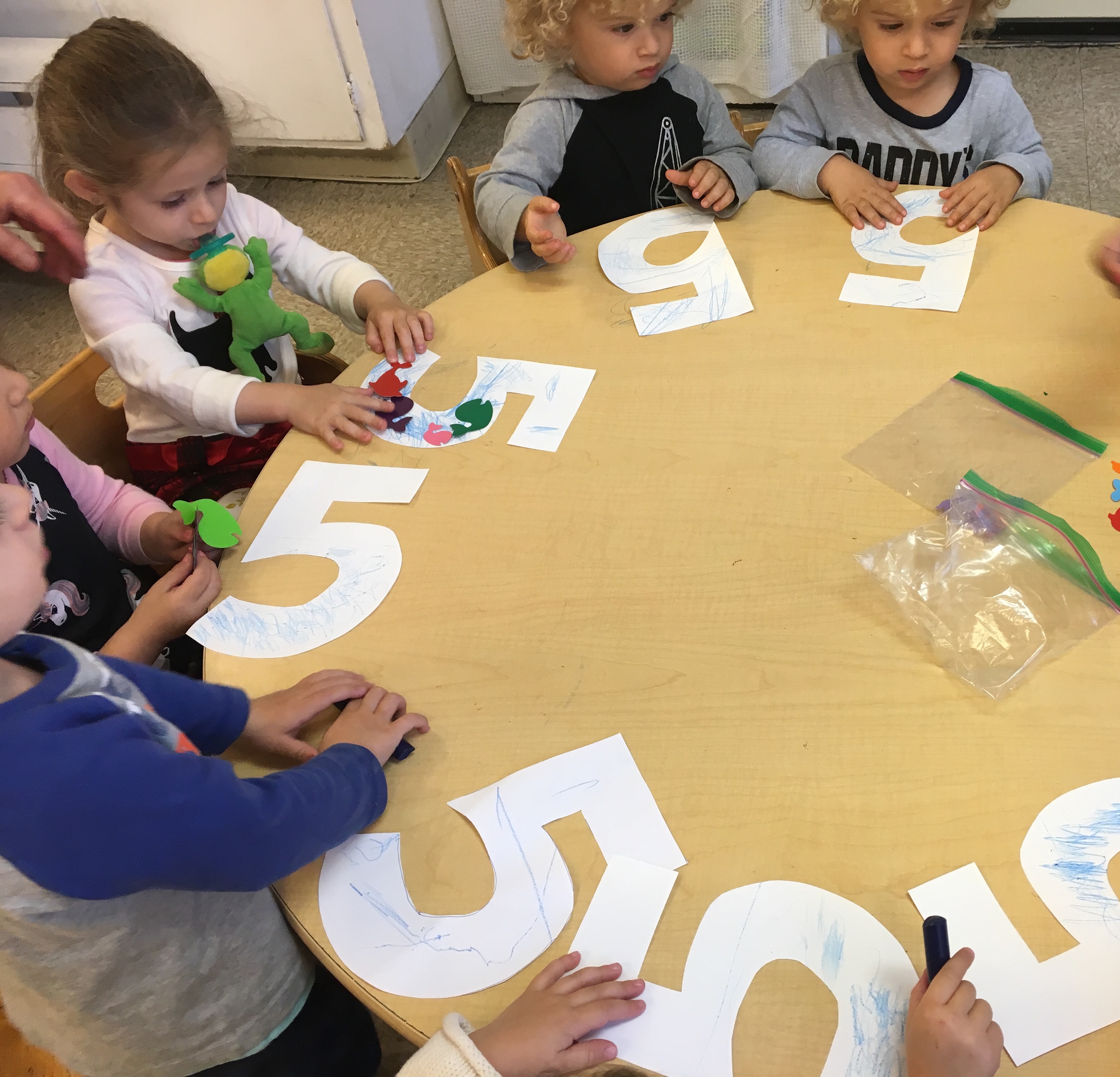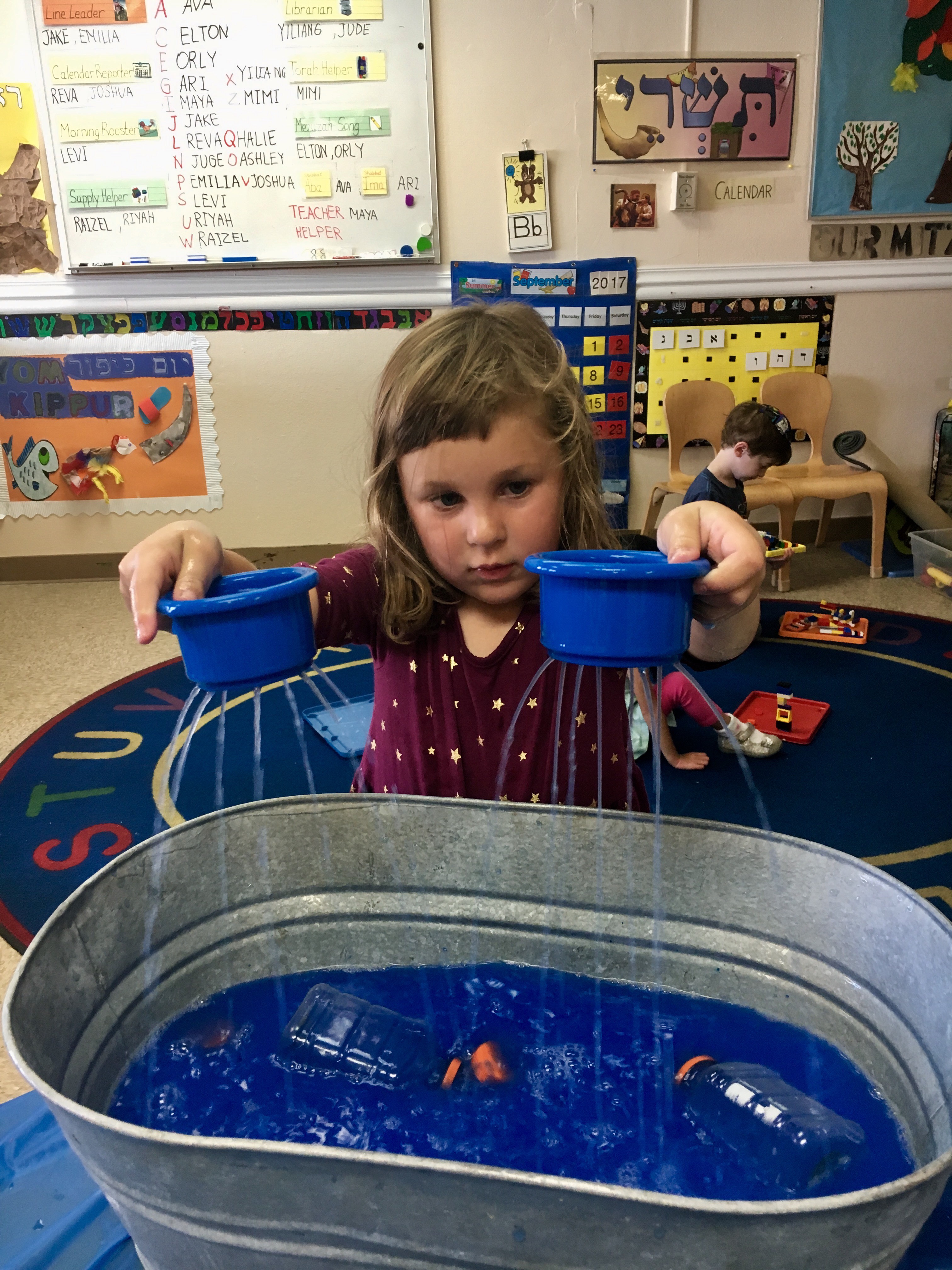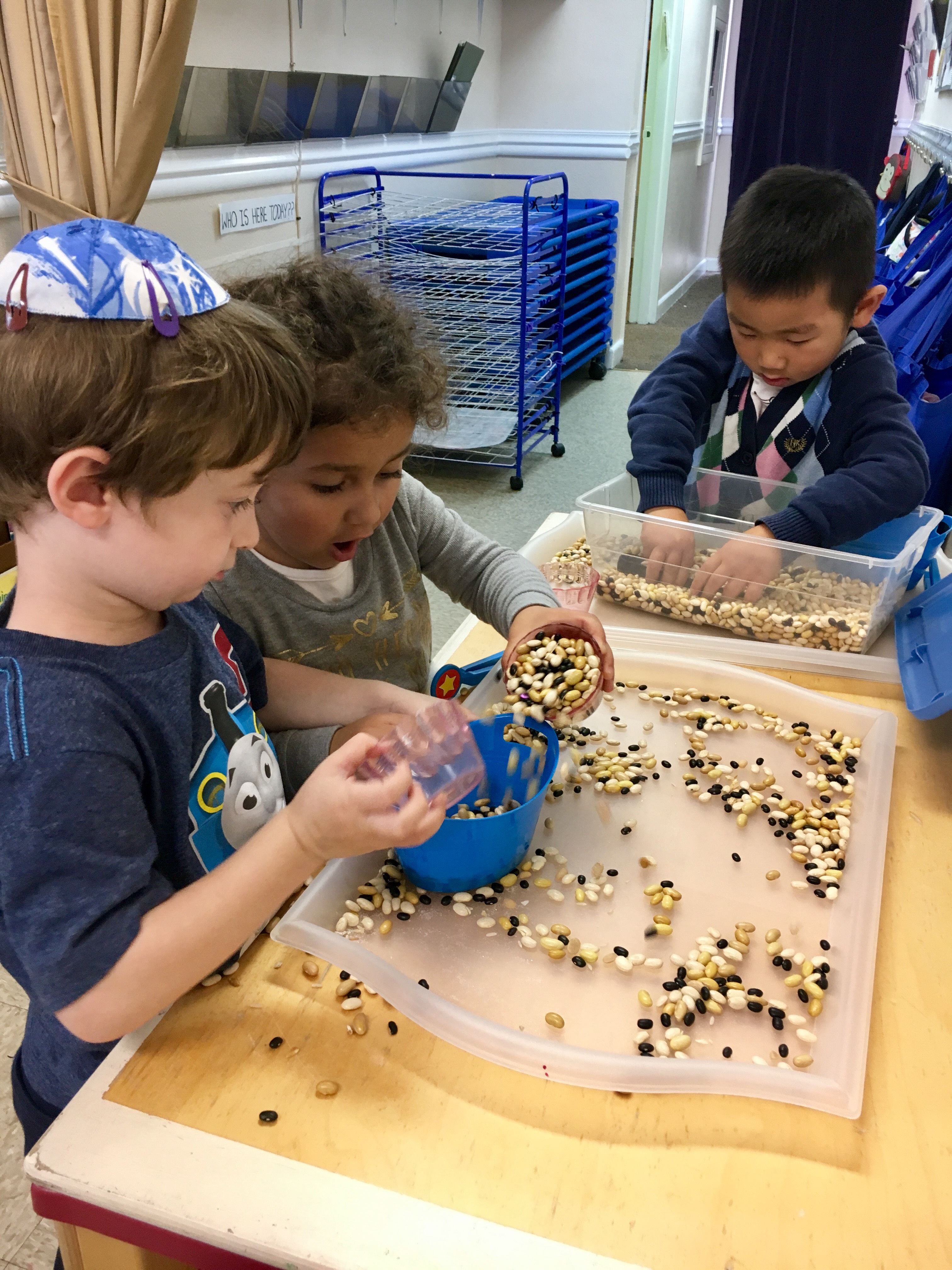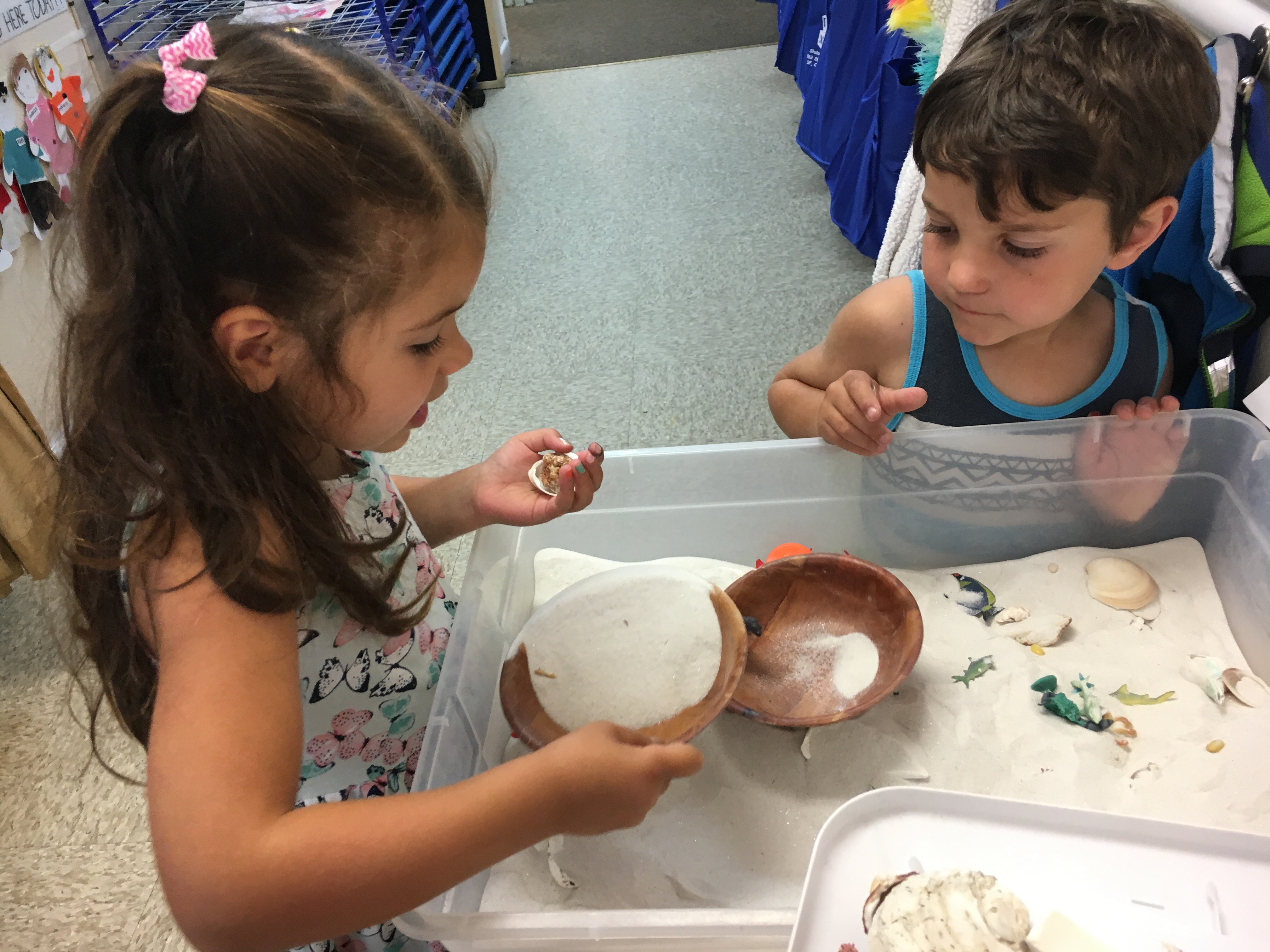 JEWISH CELEBRATIONS & TRADITIONS
Shabbat party each Friday morning in all classes
celebrating and learning about all Jewish holidays and traditions, Purim, Passover, Chanukah, etc.
art and projects centered around understanding all holidays and Shabbat
weekly Shabbat box goes to a family in every classroom each week to celebrate at home on Friday, sharing on Mondays about their experiences in circle time
Hebrew Alphabet – letter recognition and phonics
songs and vocabulary in Hebrew
shows and presentations with songs and plays for all holidays for parents in the classes
presentations to seniors in Rhoda Goldman Plaza
Torah stories and projects
learning about the Land of Israel, its' cities, and culture
ALL OF THIS ADDS UP TO AN AMAZING AND FUN way to learn, grow and develop knowledge and skills.
Parent feedback from kindergarten entry evaluations gives us 'flying colors' for Shalom School's effective preparation when their children are going on to their 'next steps' up the educational ladder.